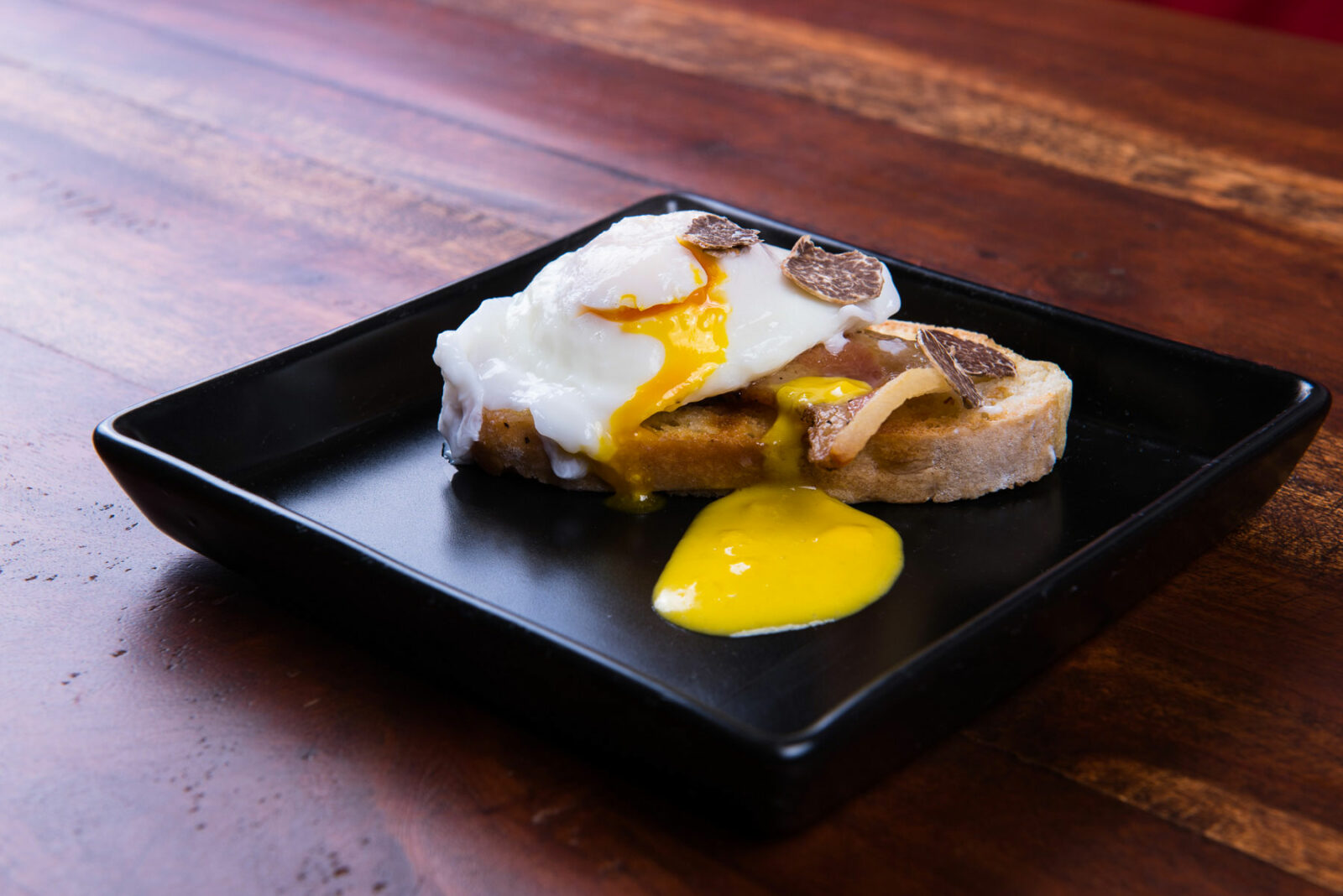 Ingredients
1 tsp lemon juice
1 tsp water
1 free range egg yolk
1 stick of organic butter
2-4 slices streaky bacon or pancetta
2 pieces toasted crusty bread or English muffins
40 g fresh Black or White Truffles or alternatively preserved truffles
Serves 2
Total time 20 minutes
Preparation 10 minutes
Cooking time 10 minutes
Easy recipe
For the hollandaise sauce, melt in a small pan the butter, add half of the shaved truffles and saute for 30 seconds. The butter should be bubbling slightly. Using the bowl for the hand held blender (or a bowl that fits snuggly around the blender) put the lemon juice, water and egg yolk and a pinch of salt blend for 10 seconds. When the butter mixture is hot slowly add the to egg mixture while blending.
Poach 3 minute eggs.
Fry the bacon or pancetta for a few minutes to desired taste.
Lay the toasted bread on the plate, add the bacon or pancetta, place the egg on top and spoon over the hollandaise sauce. Garnish with shaved truffles.