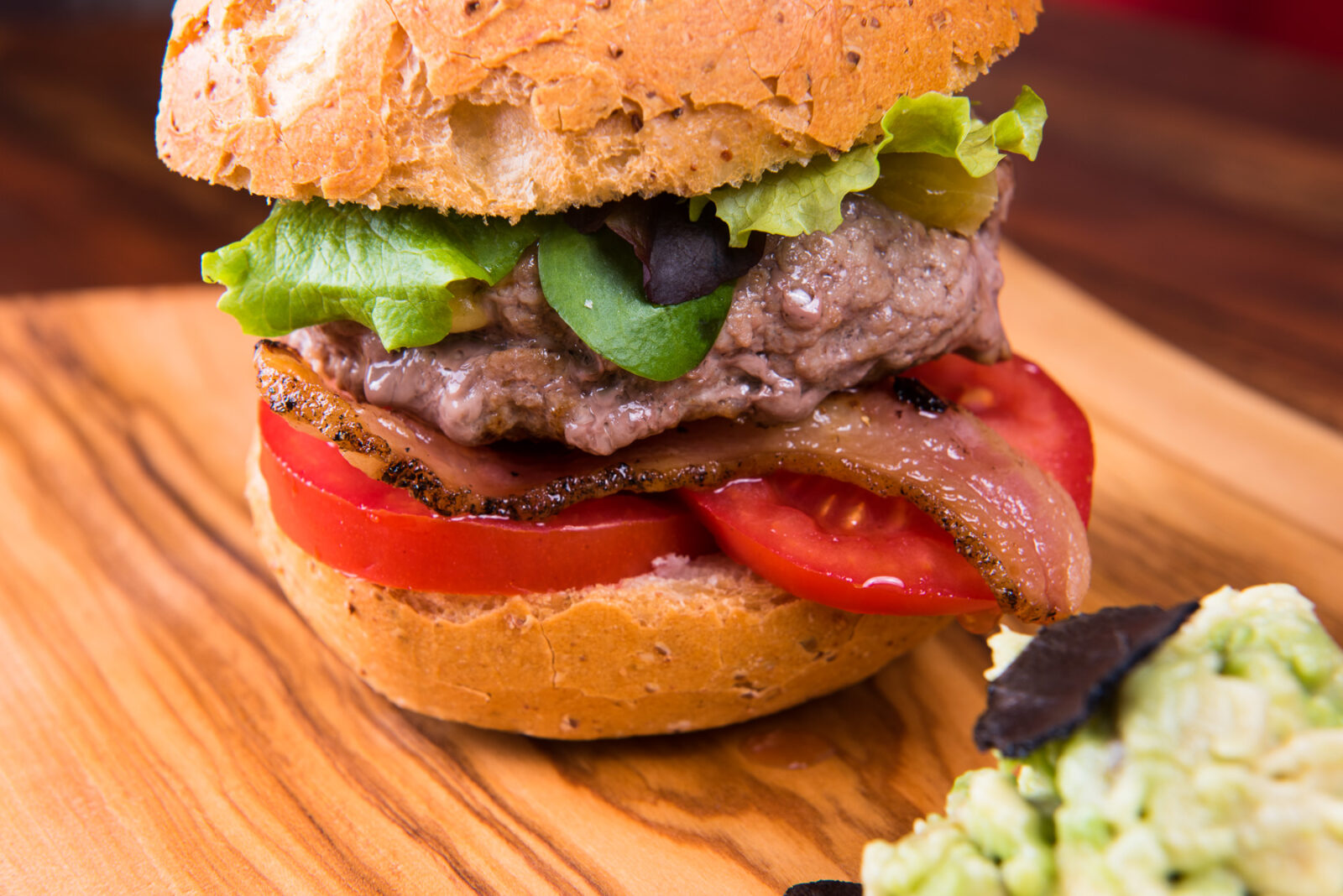 Ingredients
800 g minced chuck steak
2 handfuls mixed greens
2 medium tomatoes sliced with the seeds removed
4 brioche burger buns
4 thin slices Fontina
2 avocado
Juice from 1 lemon
Salt
50 g Fresh Black Truffles or preserved Truffles
4-8 slices of smoked streaky bacon or pancetta
Serves 4
Total time 30 minutes
Preparation 15 minutes
Cooking time 30 minutes
Easy recipe
Divide the meat it into 4 and, with wet hands, roll each piece into a ball, then press into flat patties. Sprinkle with a pinch of salt and pat with olive oil.
For the guacamole, cut the avocado lengthwise, remove the pit, slice into small 1 cm cubes and add to bowl with the lemon juice 2 pinches of salt and the shaved Truffles. Mix gently, cover with plastic wrap and chill in the refrigerator.
Fry the bacon or pancetta until crispy golden. Grill or barbecue the hamburgers until cooked to your liking. When the burgers are lacking 1 minute of cooking time place the Fontina slices over the top and cover for 1 minute until melted.
Spread 2 Tbsp guacamole on the brioche, assemble the hamburgers hot with the melted cheese, 2 slices of tomato, ½ handful of greens, and bacon.