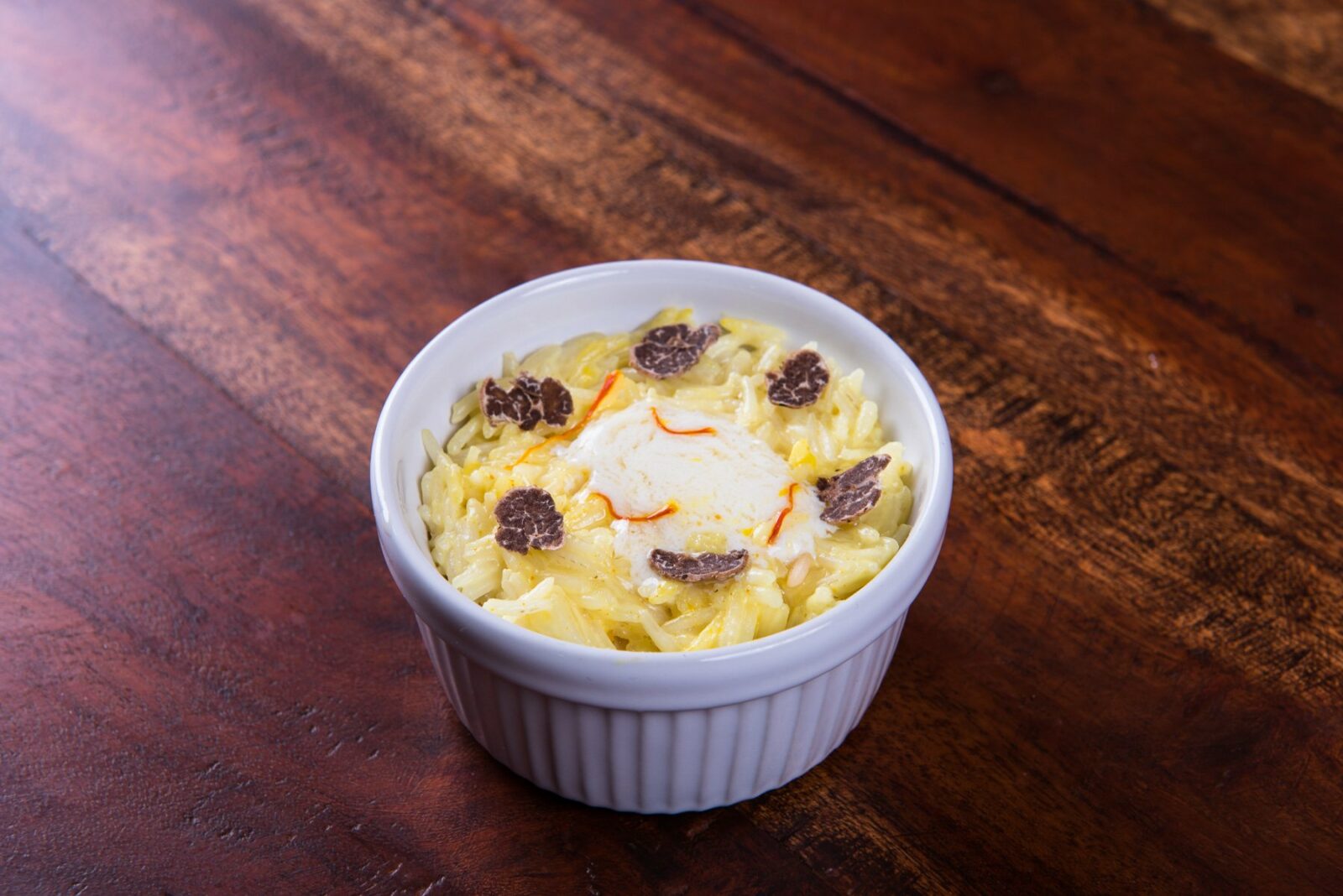 Ingredients
1 liter stock chicken or vegetable
1 knob of butter
120 g fresh White Truffle or preserved White Truffles
2 Tbsp extra virgin Italian olive oil
1 clove of garlic smashed with a knife then finely chopped
½ small onion finely chopped
250 g risotto rice (arborio)
150 ml of dry white wine
Pink Himalayan Salt with Truffles
0.5 g saffron
50 ml heavy cream or milk
50 ml Mascarpone
Serves 4
Total time 35 minutes
Preparation 10 minutes
Cooking time 20 minutes
Easy recipe
In a large pan heat the stock. In a separate pan, heat the oil olive and butter, add the garlic and onions and saute slowly for 3-4 minutes until the vegetables are soft. Add the rice and 1 teaspoon of salt and fry and keep stirring for a minute and add the wine and keep stirring. Once the wine has cooked down add a ladle of hot stock. Keep adding ladelfuls of stock one at a time allowing the rice to assorb the stock before adding the next ladle. Stir constantly to prevent sticking.Cook 15 minutes or so until the rice is soft but has a slightly nutty in flavor.
Warm in a small sauce pan the cream over low heat, turn off the heat and add the saffron and let sit for 5 minutes to release the exquisite flavors.
Stir in the cream and saffron mixture into the rice. Garnish with a dollop of Mascarpone and shaved White Truffles.