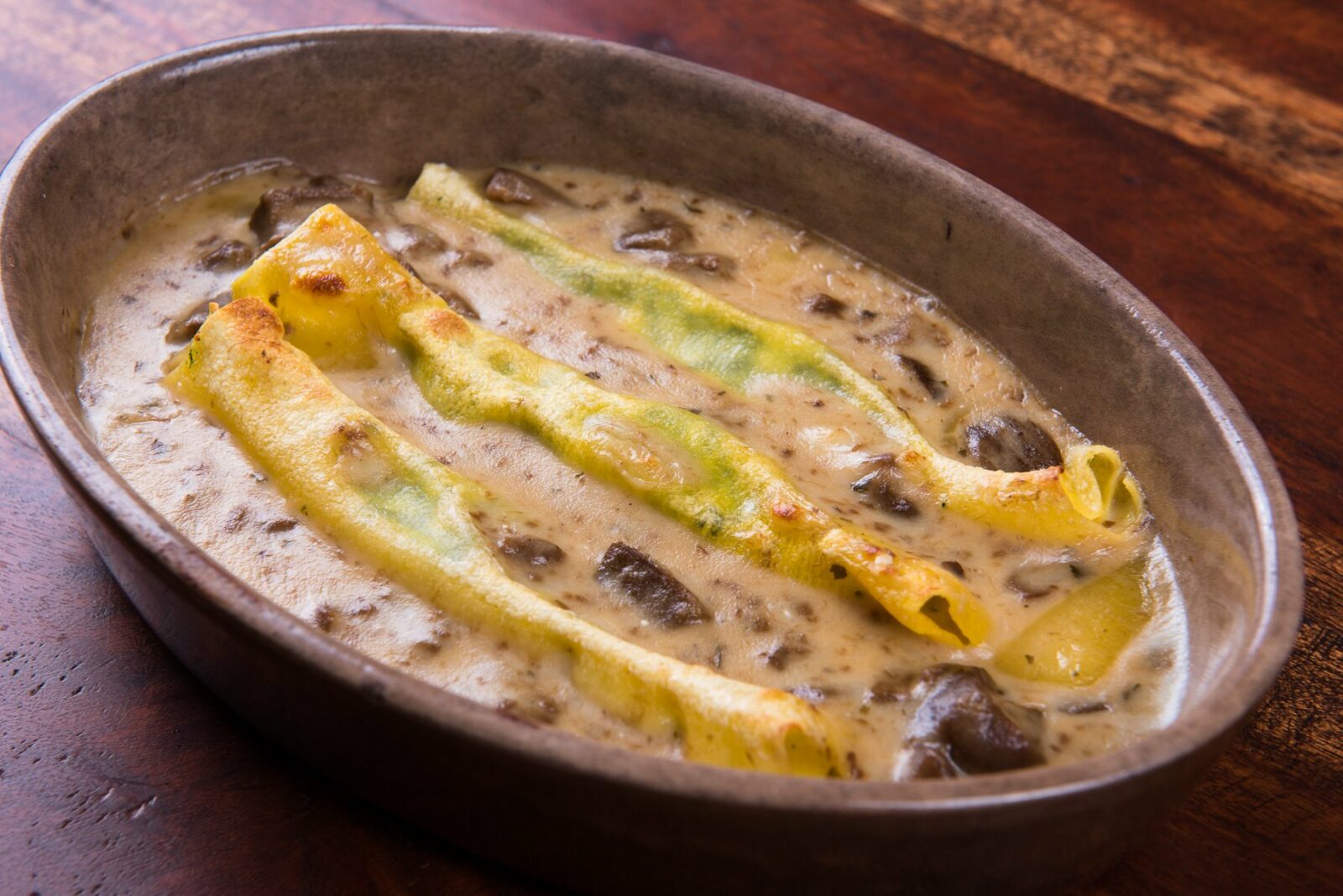 Stuffed Cannelloni with Porcini Cream Sauce
Ingredients
4 lasagna sheets
2 tsp of olive oil
200 g of baby spinach
200 g ricotta cheese
125 g Porcini Sauce
Pinch of salt
50 ml of heavy cream or milk
50 g finely grated Parmesan
Serves 2
Total time 35 minutes
Preparation 15 minutes
Cooking time 30 minutes
Easy recipe
Bring to a boil salted water in a large pan add pasta sheets and boil until al dente approximately 5-6 minutes for fresh pasta or 10-12 minutes dried lasagna sheets.
Meanwhile steam or boil 4 handfuls of finely chopped baby spinach (with the stems removed) for 3 minutes or until tender. Strain for a few minutes.
Mix thoroughly the spinach, ricotta with a dash of salt in a bowl.
Over low flame heat in a small pan 100 gof Porcini Sauce and 50 ml of heavy cream or milk.
When the pasta is ready, cut the sheets into 2 equal pieces. Equally divide the spinach and ricotta mixture into 8 parts. Spoon the spinach and ricotta mixture lengthwise along the border of the pasta sheets and roll into tubes.
Place 2 tablespoons of the warm Porcini Sauce in the bottom of a square baking dish. Place the rolled cannelloni side by side and ladle over the top the remaining Porcini Sauce. Bake 15 minutes at 180 degrees.
Serve on warmed plates and garnish with Parmesan.