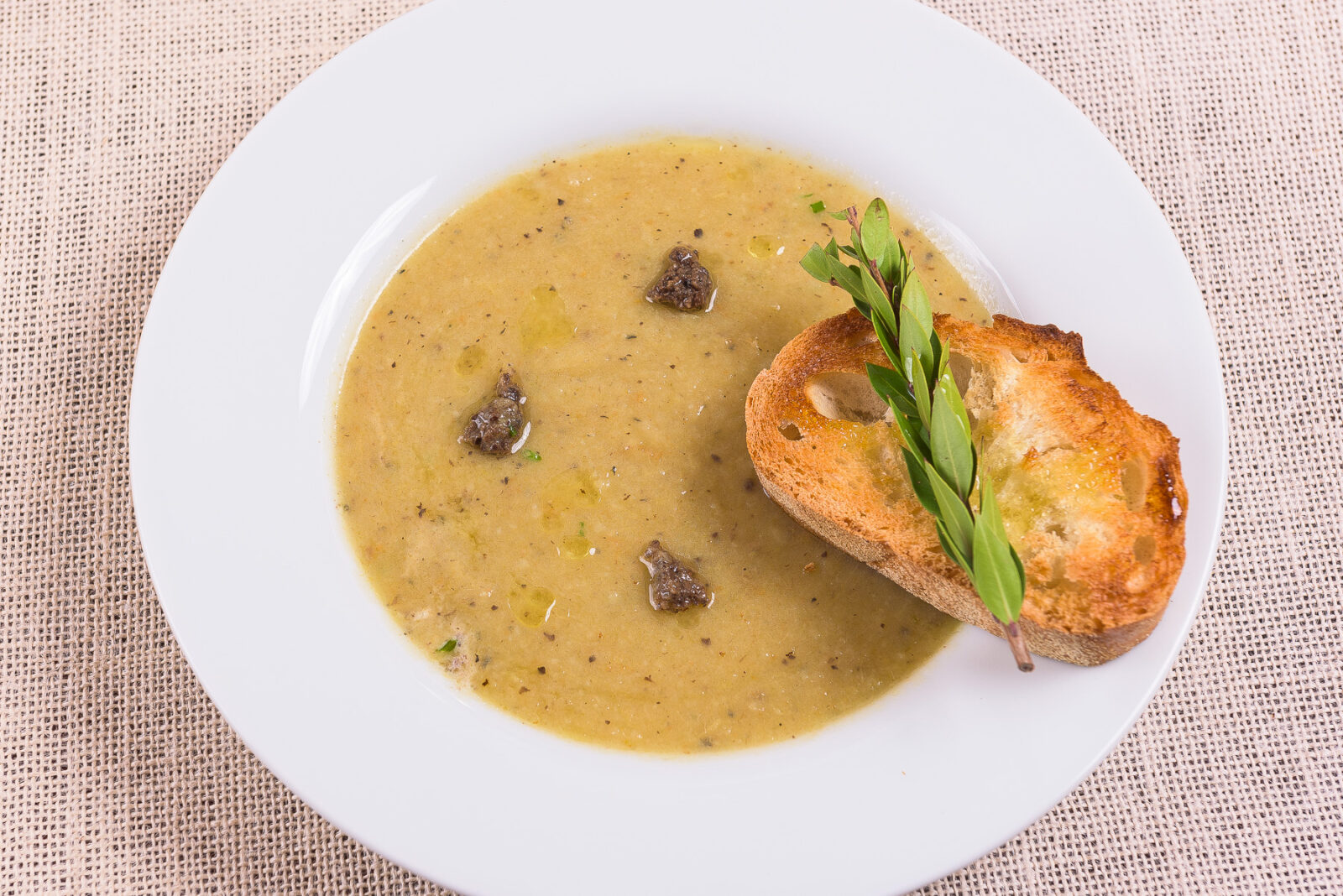 Ingredients
2 leeks topped/tailed then sliced to make rounds of about 1cm. Wash thoroughly in water as leeks trap a lot of dirt.
3 medium sized potatoes peeled and diced
A few drops Black Truffle Oil
2 Tbp Black Summer Truffle Sauce
Soffritto (optional) This is often the base for Italian soups and sauces.
Dice 1 onion/ 1 carrot/ 1 stick of celery.
1 litre stock chicken or vegetable
2 Tbsp extra virgin Italian olive oil
Salt & pepper
Serves 4
Total time 50 minutes
Preparation 10 minutes
Cooking time 40 minutes
Easy recipe
If using soffritto soften in soup pot with oil. Then add leeks and soften. If not just soften leeks. Add some pepper. Then pour in stock so when the potatoes are added the level is about 2 cms above the vegetables.
Bring to the boil and then simmer for 15-20 minutes. Then add potatoes and cook until they are soft. About 12 minutes.
Let cool and whizz in a food processor until there are no big clumps. It will be a little lumpy and thick which is good.
Put back in soup pan and warm up when ready adding salt and pepper to taste.
Serve in warm bowls and garnish with a few drops of Black Truffle Oil and a generous teaspoon of Black Summer Truffle Sauce.
Enjoy with chunky bread.