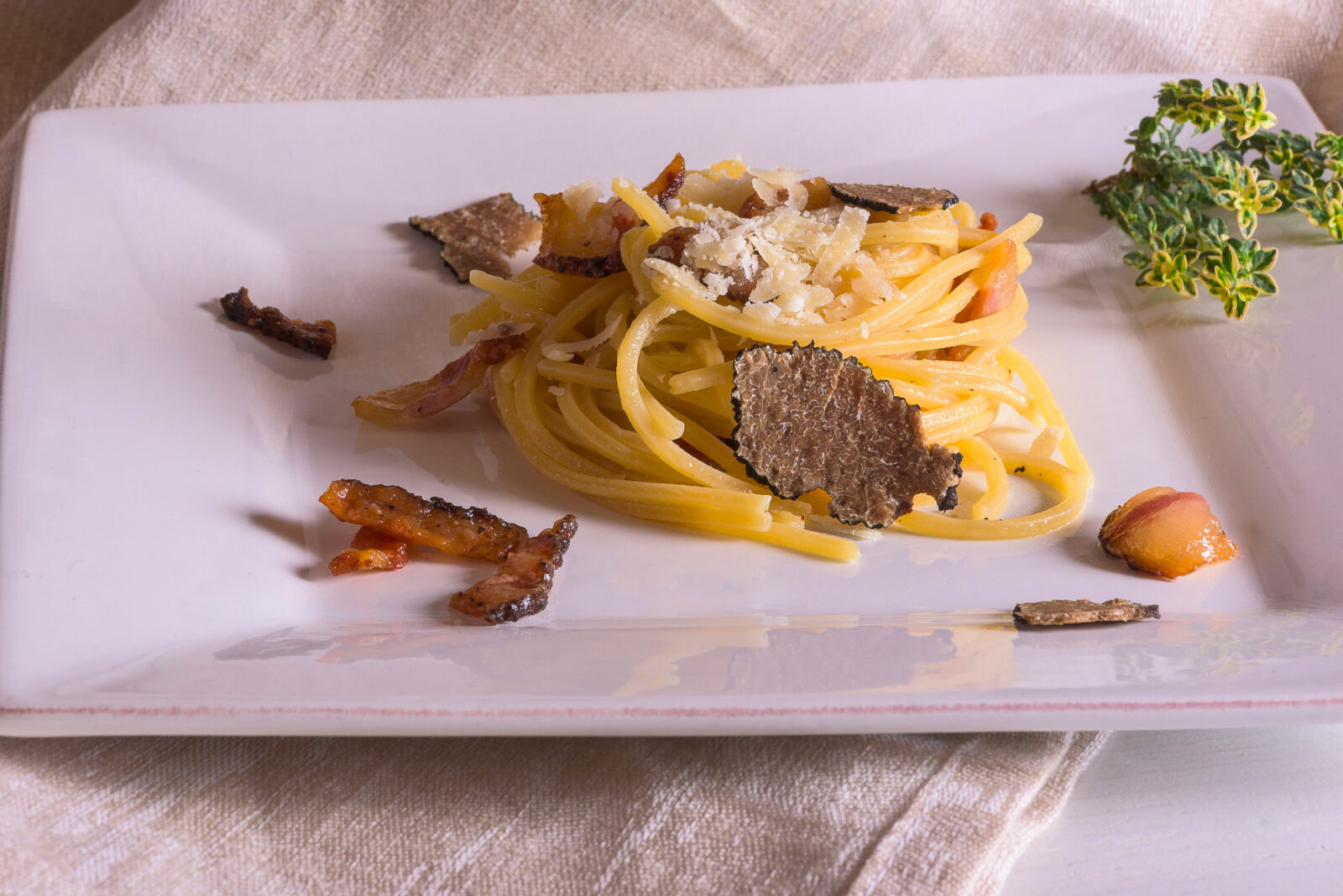 90 g spaghetti (preferably De Cecco or La Molisana)
40 g diced guanciale(pork cheek), cubed pancetta or streaky bacon may be substituted
40 g grated pecorino cheese
40 g grated parmigiana
1 egg
1 tbsp heavy cream
20 g grated zucchini
1 small scallion finely chopped
1 tbsp extra virgin olive oil
salt & pepper
10-12 g fresh black summer truffle (seasonal fresh truffles recommended but if not preserved whole truffles may be substituted)
Preparation time 5-7 minutes
Cooking time approximately 10 minutes
Serves 1
Cook the spaghetti in a large pot with salted water (coarse salt is recommended) for 8-9 minutes.
Meanwhile saute the guanciale, zucchini, scallion with a drizzle of olive oil over low heat for 3 minutes stirring occasionally.
In a small bowl combine the egg, cheese, cream and salt & pepper to taste and whisk together with a fork.
Strain the pasta while al dente, add to the pan where the guanciale was sauteed and cook for 1 minute mixing gently but thoroughly with a wooden spoon. Turn off the fire, stir in the egg mixture. Continue to cook over low flame for 2 minutes gently stirring (the egg should be lightly cooked not scrambled).
Serve the pasta in a bowl and garnish with shaved truffles.
Buon Appetito!