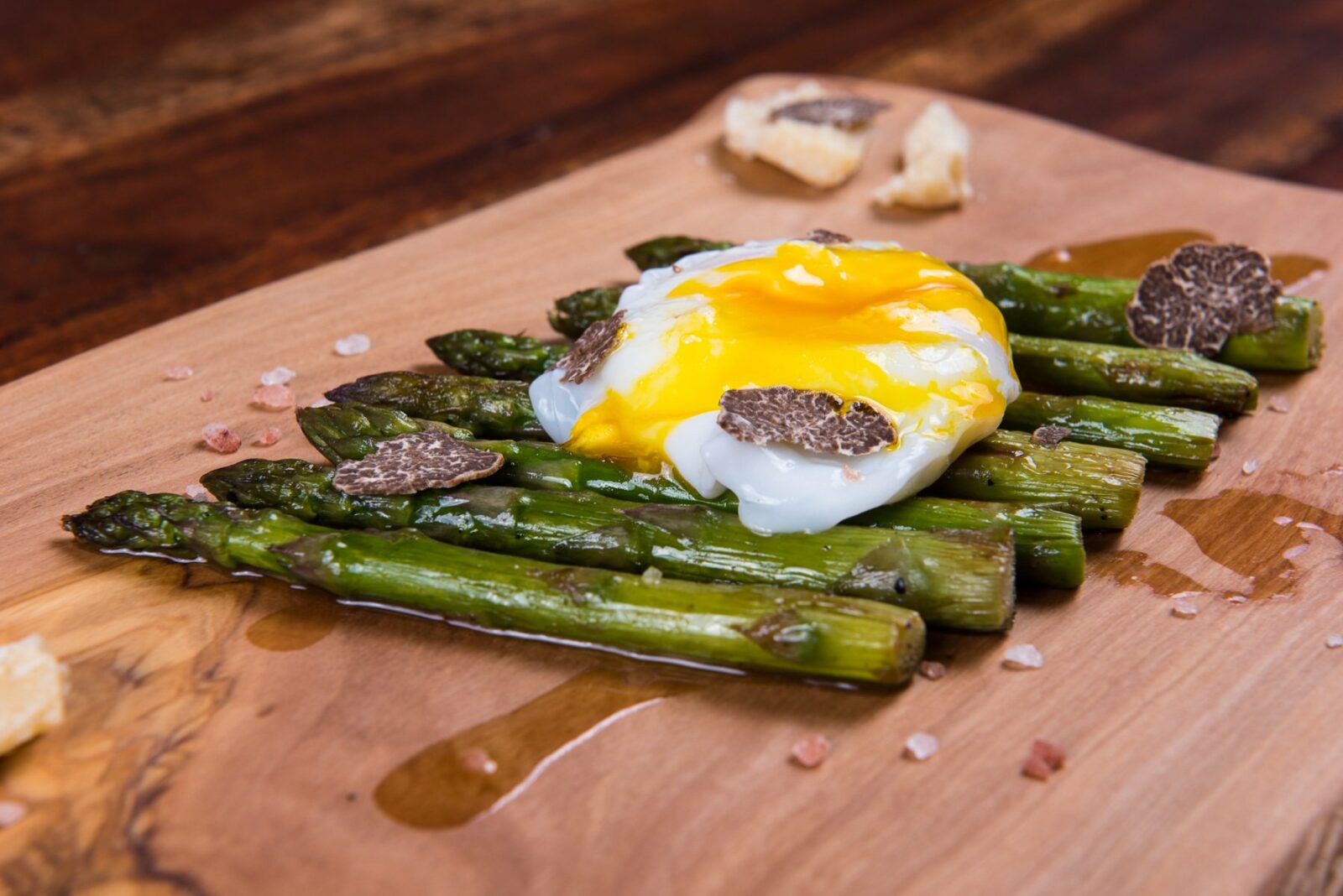 Ingredients
16 fresh asparagus broken in half, discard the bottom parts
4 free range eggs
80 g fresh White Truffles or preserved Truffles
2 Tbps extra virgin Italian olive oil
salt & pepper
1 Tbsp butter
250 ml heavy cream
50 g finely grated Parmesan cheese
Serves 4
Total time 35 minutes
Preparation 15 minutes
Cooking time 10 minutes
Easy recipe
Toss the asparagus, oil, pinch of salt and pepper in a bowl. Grill or barbecue turning occasionally until al dente 3-5 minutes.
For the Truffle cream sauce, in a double boiler melt the butter and gently saute the shaved truffles for 1 minute. Add the cream and Parmesan and whisk until smooth 2-3 minutes.
Poach the eggs for 3 minutes and remove carefully with slotted spoon. Divide the cream sauce in half and ladle onto warm plates. Place the poached eggs and asparagus on the bed of sauce and drizzle the remaining sauce over the top.